No problem!
Yes Kyle the more mistakes we make, the faster we learn.
Absolutely the case!
I really like your statement that we don't know what perfect is. So true, and so hard to try to reach a standard that's above us, even if it's our own.Well, my posts must be okay, because they certainly aren't perfect.
Nobody does, and that is where innovation comes in. Back in the 30's they probably though they had developed the perfect car...and the perfect communication devices. Boy were they wrong.
I think this is great advice and that is something I have to force myself to practice. I think I am the perfect example of someone trying to be perfect before I even try to accomplish something medeocre. Hopefully I will make mistakes so to be able to learn faster. Thank you for this info.
Yeah, that is the thing. Trying to perfect things can often times even make something worse than if you were to aim just to be good with it (as you can overthink the process).
Awesome advice, Kyle! Failing forward consistently is a sure formula for success. Perfection mania is a bummer.
Yeah, perfection takes the fun out of it too.
Wayne Gretsky once said "I missed every single shot I never took" Think of this every time you don't make and then publish that blog post that you really should have.Wayne Gretsky was pretty good at Ice Hockey too.(Canadians will know what I mean)
Yeah, that is a great quote and so true within the business world as well. People are so worried about trying to hit the top corner every time with their shot, that they miss all of the other potential ways to score goals!
Great lesson Kyle.What I learned is this. We make more progress when we take action before we feel we know all the answers, rather than waiting and doing nothing until we think we do.Sadly, often it is the fear of failure that freezes people from taking action. Once they feel they have permission to fail and that it doesn't reflect badly on them, perhaps they will become more productive.Thanks Kyle.Edwin
Exactly. We often times look for the answers before we have the means to do so....other than just trying it out and learning by doing. That action is what will lead to the fastest path to education in anything.
Wise words, Kyle.I think I will shorten them to "fail faster, succeed quicker".It sounds counterintuitive for everyday life, but for online - it works great.ThanksAlex
Exactly. Failing is not what people think, it is a learning experience. The only real "failure" is giving up on something before you achieve success with it. That is the ultimate form of failure.
A great reminder, Kyle.Thank you!
No problem Valerie!
Hi Kyle this post is a real mind blower. Reading your post took me back to when I was going to school. I had a tough disciplinarian for a father and everything I had to do, be it chores, school work, home work or otherwise had to be real perfect. Any mistake would mean licks, as I have grown up under such strict living, I'm trying to do things my way and go easy on myself.
Thanks for this, Kyle!Nothing gets done if it had to be perfect..Keep on thriving!Al
Yeah and at the end of the day we are not the best to gauge whether or not our own work is perfect, so we are chasing an illusion when we are striving for perfection.
Great advice here, Kyle. Many thanks!Maria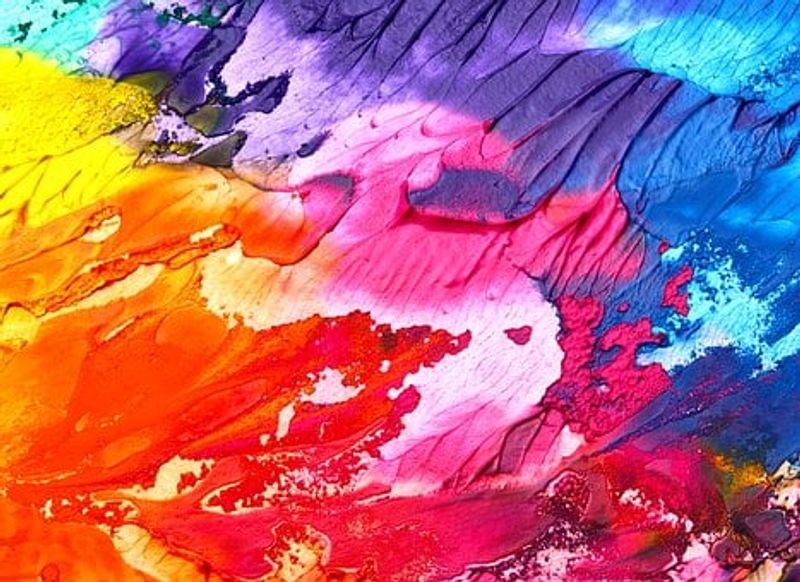 Of course Maria, I hope you are doing well!
Awesome Kyle, I needed to hear this. Thank you!
Great Jerry!
Awesome share, Kyle.Striving to work hard is something to consider rather than not doing it at all, but you're right. The more trials and error you will make will be the more you will succeed.Myra
Definitely the case!
Thank for that wisdom Kyle. Couldn't have come at a better time. Wealthy Affiliates is really growing on me though.
Great to hear that this came with good timing!
Reply Like
Hey Kyle!🙋‍♂️ Thank you for sharing some great advice and suggestions to help me a long on my journey. I will keep all of this in mind when I'm working through the training. Hope you and your family are having a wonderful and beautiful blessed day.🌞
Excellent, sometimes you just have to jump in "head first" into new topics, in particular when you move outside of the comfort zone. That is where you will establish new skill sets and the greatest amount of growth!
Great blog Kyle, One thing I learned many years ago from MLM, was that Winners NEVER QUIT and quitters NEVER WIN. Even with CHF and the trials I go through with it, I continue to take classes and Improve my style.Sonny
Quitting is the surest path to TRUE failure, and the only one. The never quit attitude will lead to failures in the journey, but these are requirements for success.
Hi Kyle!Great post! The fear of failing and doing nothing to move forward is failure in and of itself. Therefore, you stand a better chance of succeeding by doing and failing along the way.Wishing you the very best!Kind regards,Nichola
Absolutely the case Nichola!
Indeed!
Reply Like
We learn from our mistakes!
Indeed!
Great post! Nothing ventured... NOTHING gained! Those first steps sometimes result in a fall but just watch a baby... they simply DO NOT quit making the effort and soon you'll find yourself chasing them as they RUN from you!We have to put away fear and Just Do It!
Yeah, walking, riding a bike...if we all were fearful of failure and being perfect from infancy, we would all be crawling still.
I want you to know that Stephen Curry has never beaten me in basketball 1 on 1. I appreciate your emphasis on goals and persistence.
That is impressive, me neither. Could he? I guess we will never know! lol
Nice following me..now am following you back , you can check my profile to see what am into and up to.
Excellent!
You got it Kyle. And as someone once said, "It is better to have tried and failed, than never have tried at all."Warren
Yes, that statement is so relevant and true. There are a few ways you can fail at something. Not doing anything at all, or quitting. The former is what I am really trying to focus on here as striving for perfection can sometimes stifle ANY sort of action.
One thing I really like about WA is how quickly you respond to our comments.You're the real thing, Kyle.Appreciate you.
@Kyle, I feel this was written exactly about me! It should be easy to move forward yet, for some reason, it's so hard to take the first step.Great article!
Try to get it wrong. Embrace that idea, and then taking a chance to walk forward will have no fear.The fear of the "unknown" often times stifles people from any progress and subsequently, any success. Just do it!
:-( Analysis paralysis is my diagnosis! I hope I can get passed it soon!Great comment!
90% is more than good enough! The reality is that we don't know what perfect is, and often times we need some sort of external feedback to help us gauge whether or not we are going in the right direction (ie, someone giving you feedback on your website, a customer review, the basketball not going in the hoop). ,We of course want to produce quality, but we want to PRODUCE at the end of the day. If you can do both in parallel, you become proficient at what you do.Well said Jeannine and thanks for sharing your thoughts on this concept!
Great article Kyle. You said it, find failure faster succeed quicker.
Failure is important, and often times "failure" isn't some massive event. It is spelling something wrong, it is accidentally deleting an image, it is adding a widget incorrectly, it is posting a sub par blog post.These things happen and are simply part of the learning experience and path of getting better. :)
That perfection is like going down a rabbit hole. I gotta get my head out of the hole to see the light.Thanks, KyleLaura
It definitely is a rabbit hole, because there is not end to trying to achieve perfect. Knowing that, you can push forward quicker and produce more...thus leading you closer to perfection with more efficiency.Perfection is an illusion.
Absolutely, and I have gone down wayyy too many rabbit holes. I will stay above ground.And the illusion is exactly as you said; perfection is different for us than for someone else; therefore, we can never achieve it.Thanks, Kyle.Laura
Kyle great article. How many times do we fall so many times we have to get up 🙂I wish you even more success and health.
Well said!
I have certainly been found guilty as charged when it comes to seeking perfectionism in many aspects of life Kyle!Counterproductive is an understatement and it definitely slows down the action that should be taken...We all know that perfection doesn't exist, but why do so many of us strive to obtain it??That is a question for us as individuals though..There is nothing wrong with making mistakes along the way... as long as we learn from them!
As Nike famously said, Just Do It. Just try it, jump in with both feet. What is the worst that can happen, you make a mistake and you fix it? That is the absolutely WORST thing that will happen 99.9% of the time. But that is also the best form of education.The biggest limiting factor of those that never achieve success are those that are stifled by the idea of perfection, so they don't take action (or do anything). Fear inaction, not failure.
Wise words Kyle... I totally agree with you here!
Reply Like
Very well said, Kyle.Perfectionism only leads to stress and time-wasting. It's always good to keep going even one step at a time.Make sure you are moving forward every day.Thanks for the advice.
Absolutely, well said!
O yes Kyle, you were talking to me.I have five blogs in line, almost ready.But the first one is going out tonight!This was so good.Regards, Corinne
Awesome Corinne, it sounds like you have been busy (and productive). Nice work!
This is why I haven't done much at all I have everything and so much help and still not much done that was for me thank you so much for that
Did you steal this from me? haha I feel you!
Well, hopefully this can shoot you in the right direction...the direction where "action" become much important than aiming for perfection.
Can you imagine how much the professor and the one armed guy had to practice to take on the big boys, he is a riot to watch in the pic up games and a person I use a lot to make a point, imagine how many times those taller dudes whopped him up while he was learning how to beat them. And to see him team up with a one armed basketball player is awesome.He did not make the NBA but he is famous and out there doing it! That did not happen by blaming others, his size, or overthinking it.99 percent of anything is showing up!Great blog, speaks to me today even, can not tell you how many times I wanted to toss my laptop out in the street and jump up and down on it. Whole days work just went bye by. Oh, thank goodness for those days for they got me here, No way am I tossing a tool around as valuable as my laptops. It is just a tool and I only have to be two percent smarter than the tool in order to use it.You Rock,The Zam man.
Well said Scott, showing up and just doing something is the biggest hurdle for most people. They use "doing it right" as an excuse for doing nothing at all, which is the ultimate path to failure at anything.Thanks for sharing!
This goes hand in hand with a blog post that I am working on this week! This is the 2nd blog post that I have seen today touching on what I am writing.Destiny! Must be. :) A sign that I better write it!You have said this so perfectly! ;)
Awesome, that is some serendipity right there!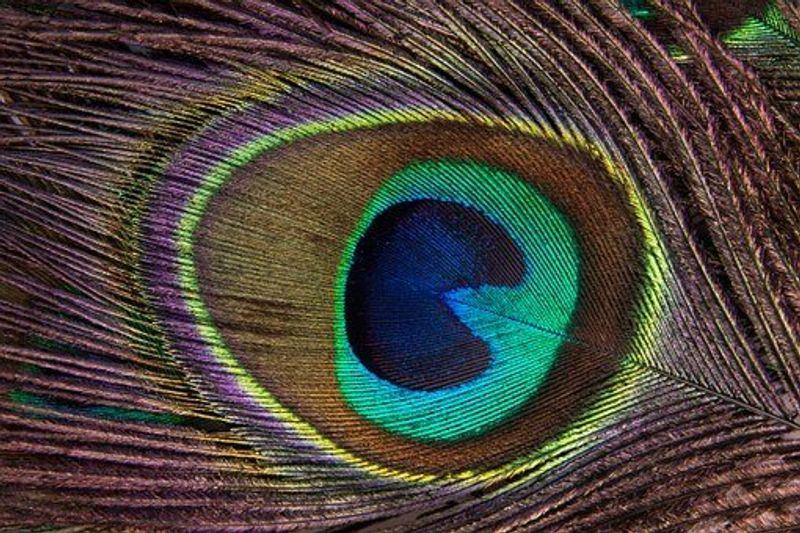 Yes!
This really resonates with me, Kyle. It can be so challenging to shake off perfectionist tendencies, especially if you're wired that way, but it is something that needs to be done in order to push forward. Thanks for this important reminder.Susan
Absolutely, and I think schools are responsible for a lot of that wiring. If you don't get perfect, you get a lower grade...and the less perfect you are (and mistakes you make), the worse you do.But this approach cannot be applied to business, and to many forms of education. Anything that doesn't have a singular "right" way, shouldn't be thought of this way.Even 1 + 1 doesn't equal 2. It could equal 11 or =. ;)
Appreciate the basketball analogy, Kyle. I went out for basketball in high school and was scared of taking a 3 point shot - especially from the corner! I found myself playing it safe - shooting from the paint or getting fouled to hit an easier free throw.Though I have beem stepping outside my comfort zone since joining WA, I have to admit, I've been holding back in a few areas, waiting to get better, or perfect. I hope to change that and try/fail more often going forward.Appreciate the post!Isaiah 😊
And most 3 point shooters shoot the best from the corners...though I agree, it can look intimidating.Glad to hear you are stepping out of the comfort zone and trying things with the idea that you might fail at them. Though it may feel a little awkward, this will be move you towards perfection with much more speed.